6962969664961057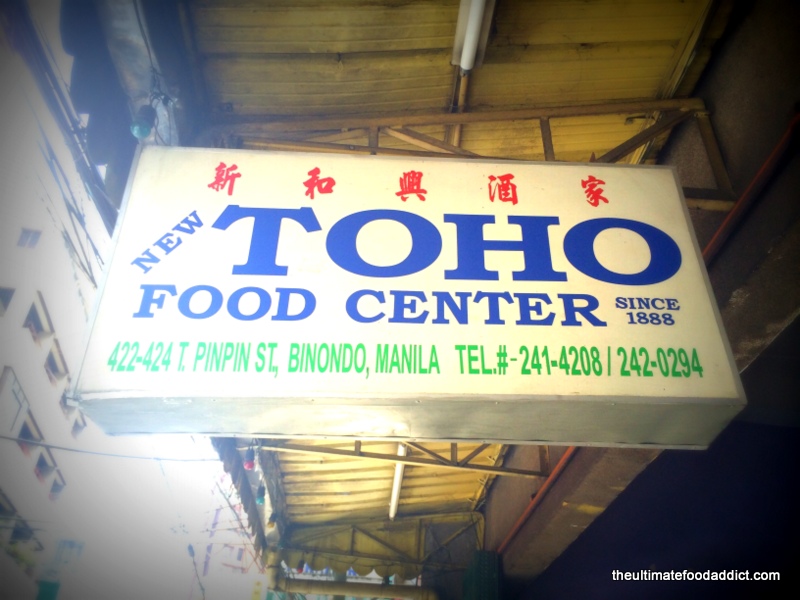 Toho Beef – a restaurant that my dad has been wanting to return to since my college years.
He would always say, "Kaon ta ug Toho Beef sa Binondo, Pao." or "Pangita-a ang Toho Beef, Pao." as to which I would always reply, "Ok, sige pag-anhi nimu diri Pa."
It has been almost a decade since then and it is only recently that we've had the chance to visit this famous restaurant but not without difficulty, though.
Navigating towards the restaurant is a challenge because of the traffic not to mention the acute lack of parking space once you've reached there, especially during lunchtime. Please avoid trying to get there in time for lunch as we have done and risk feeling absolutely famished. My brothers and I have even quipped that this better be worth all our trouble, or else..
---
The Toho Food Center is listed as one of the oldest Chinese restaurants in the Philippines. Its culinary records date back to as early as 1888 to when it is still called "Toho Panciteria Antigua", its original name. Toho is the perfect example of a restaurant that's one for the history books.
---
The New Toho Food Center serves authentic Chinese food and a taste of the past. A restaurant as historically rich as this one deserves to be on every foodie's list.
---
We start off our meal with Sopa de Nido (bird's nest soup) and Pinsec Frito (fried wonton wrappers) – these are some of their more popular dishes back in the early 1900's that they still serve today.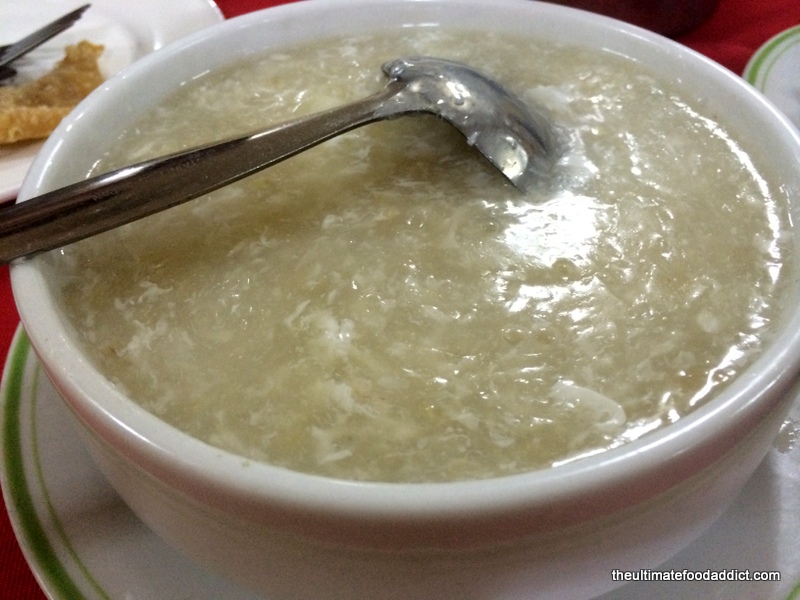 Sopa de Nido is an example of an umami rich dish and a spoonful or two of this soup can already kick start one's appetite.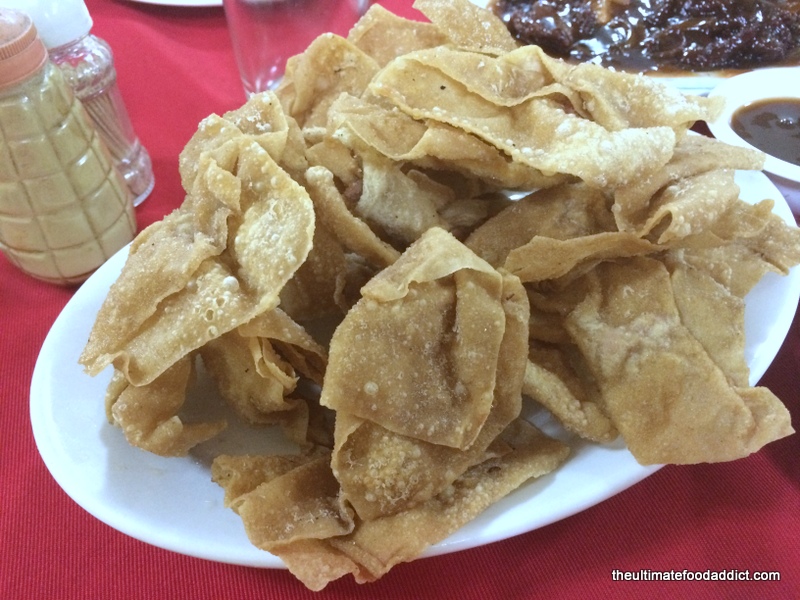 Pinsec Frito is similar to our modern-day chicharon but uses wonton wrappers instead of animal skin, really creative, eh? It is deep-fried, sprinkled with a bit of salt and served as an appetizer.
---
Another dish we've tried is their all-time bestseller, the Pancit Canton. This dish easily seizes my taste buds. Freshly-cooked al dente noodles topped with seafood is one of my weaknesses and this one hits the spot right on. Added to that is a delicious sauce that's not too thick and salty. This, I can say is one of the best that I have tried.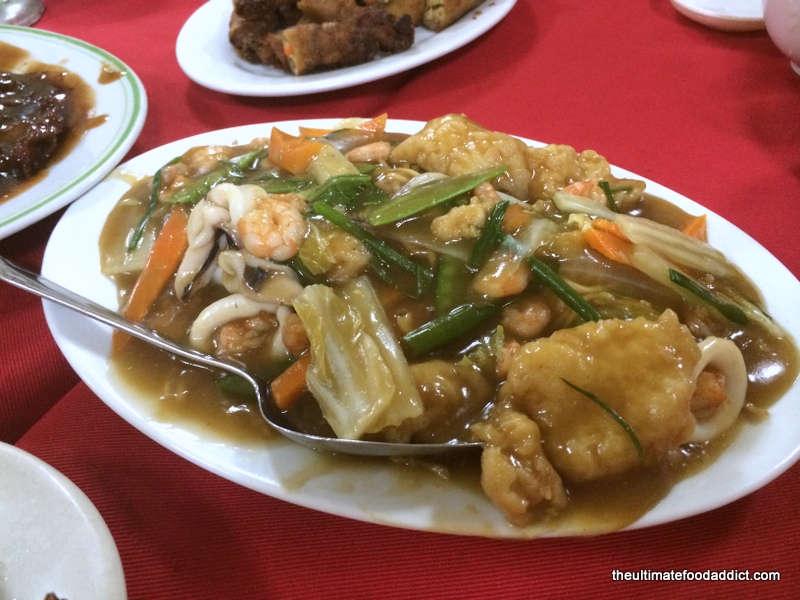 The Lumpiang Shanghai is a must when dining in Chinese restaurants and having a good lumpiang shanghai can boost up a restaurant's reputation many levels higher. It's easier to recall a Chinese restaurant that pays particular attention to this dish. Their version of this dish is commendable. The wrapper used can hold the whole lumpia filling without falling apart and its filling has a distinct delectable taste that can remain vividly fixed in memory.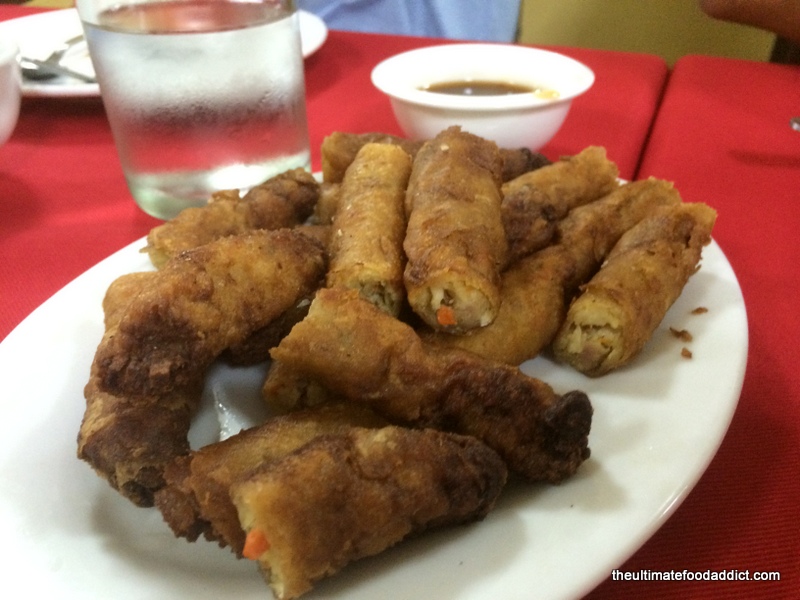 You should not stop eating fried chicken if you haven't tried Toho's fried chicken yet. I have just one word for their chicken: Excellent. The perfectly-seasoned skin crackles ever so slightly as it touches one's lips and the meat inside is surprisingly juicy and tasty.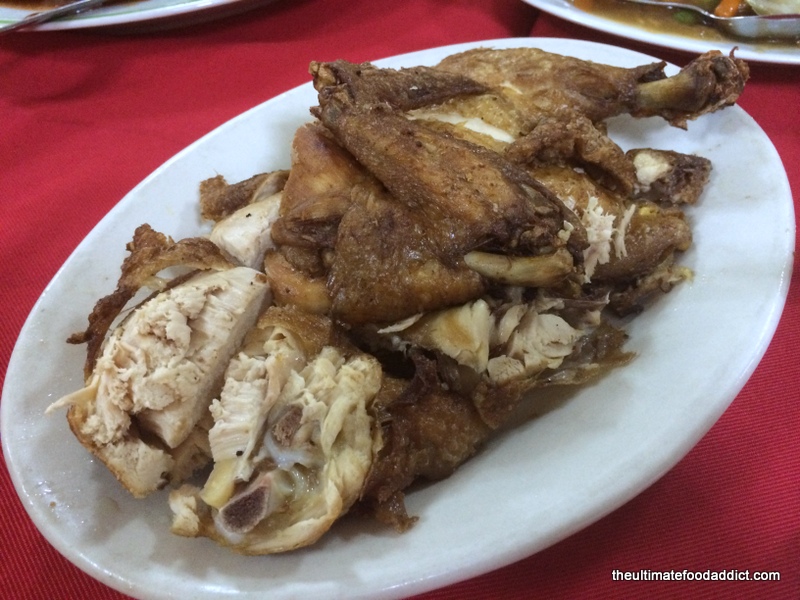 The penultimate is roasted pork asado. Unlike most pork asado that you see nowadays, there is no artificial coloring on it. It is freshly cooked, surprisingly tender and tastes gently sweet.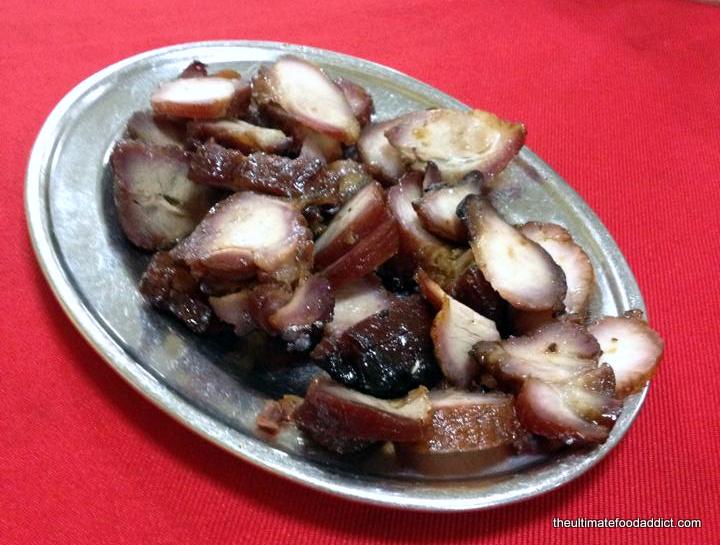 And now for the dish which the restaurant is named after: The Toho Beef. This dish is tender, succulent and easy to the palate and its sauce tastes similar to many popular authentic Chinese dishes. If you're a fan of Chinese dishes, then this dish is highly recommended.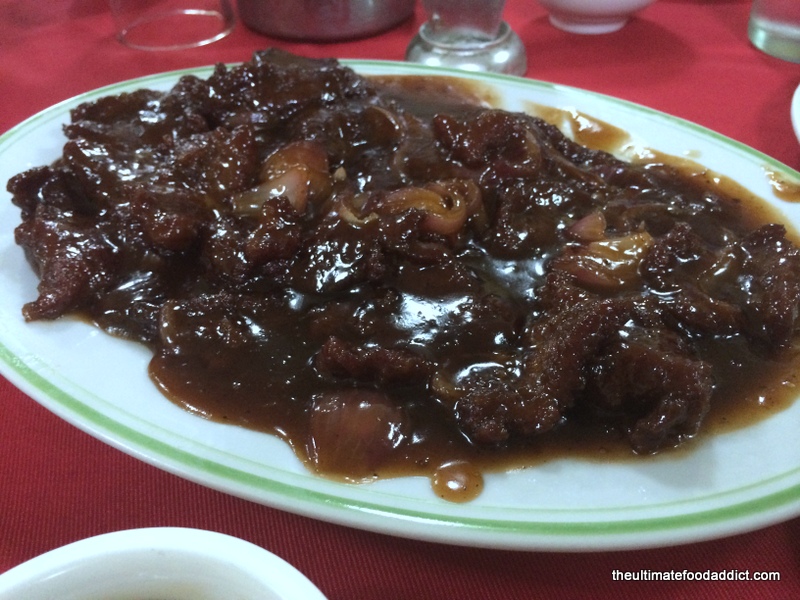 Going back to the question: Is the New Toho Food Center worth all the trouble?  Yes, it certainly is.
---
The New Toho Food Center is a must-try restaurant. It offers both a good dining experience and a glimpse of the rich culinary history of our country.
---
The New Toho Food Center is located on 424 T. Pinpin St., Binondo, Manila.