6962969664961057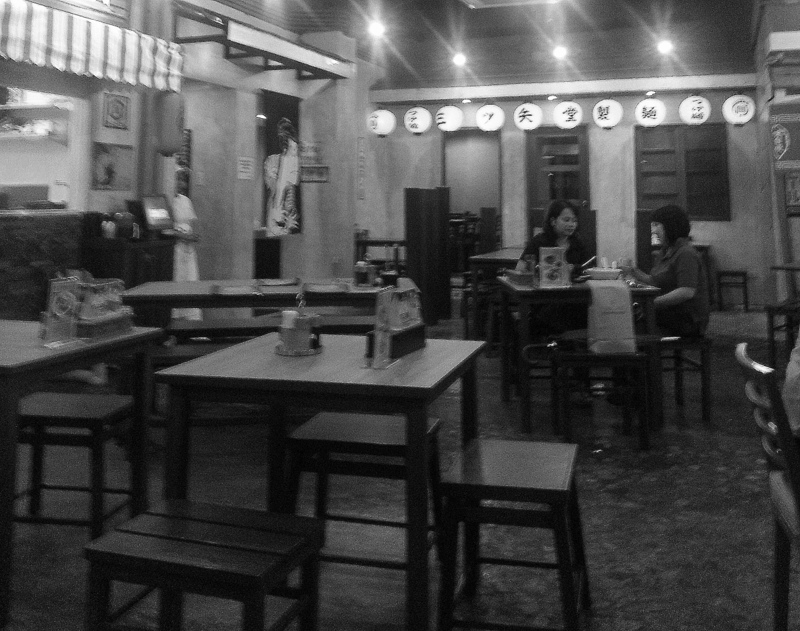 It was the never-heard-of-before name, I guess, that aroused our interest to try this restaurant. When we got inside, it was as if we crossed a timeline and found ourselves in a spacious semi-industrial interior design that exuded an inviting oriental ambiance. We also love the unique look and feel that each table and every nook and corner have.
Upon browsing through the menu, one can easily figure out that this restaurant is good news for noodle lovers. It offers not only regular ramen but also tsukemen, a kind of deconstructed noodle dish with the noodles and its rich broth or sauce being served separately. The noodles are meant to be dipped into the broth hence the term "dipping noodle".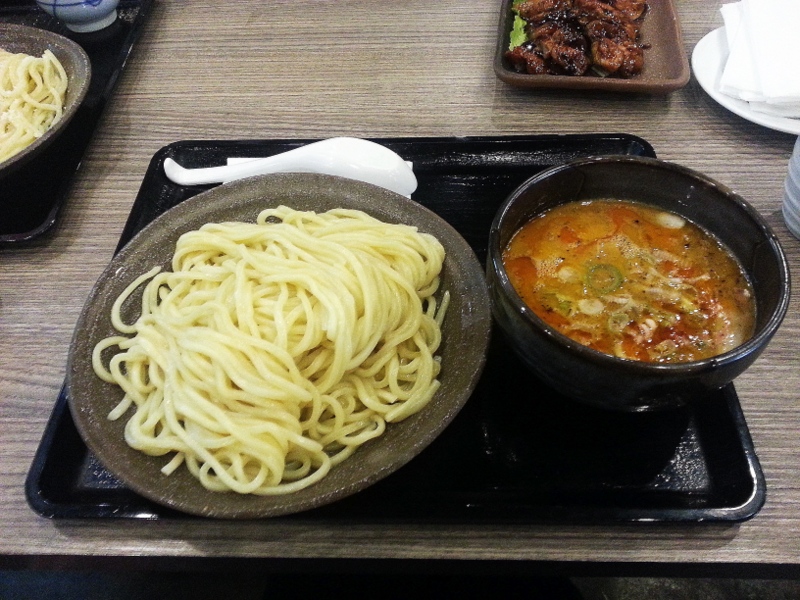 Upon ordering Tsukemen, the waiter asked us what would be our noodle preference – would we prefer it cold, warm or hot? the colder the noodle the firmer it is, the waiter hastened to add.
---
We also ordered Gyoza, Karashi Tsukemen, Double Cheese Tsukemen and Black Pepper Chicken.
---
Gyoza (Japanese dumpling) is a popular Japanese appetizer. Gyoza aficionados would love to know that their version is seared and not fried, a rather welcome twist to this dish. It is flavourful, juicy and really good. It is a notch higher than the usual gyoza served in Japanese restaurants as it has the right proportion of ingredients and is cooked in the traditional way.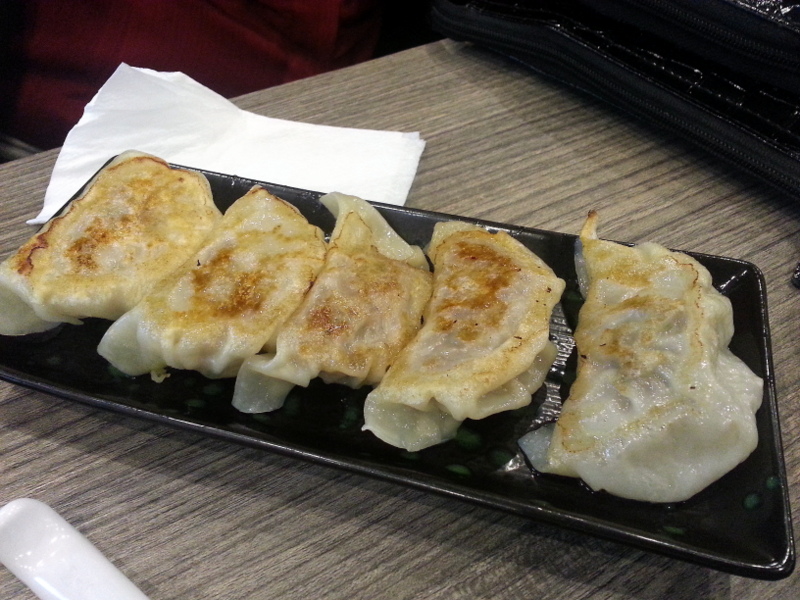 Black Pepper Chicken is delicious. I crave for it even as I think about it – moist, tender cuts of chicken fillet, seasoned with black pepper and drizzled with a light soy-based sauce. This dish is a nice complement to the tsuke-men.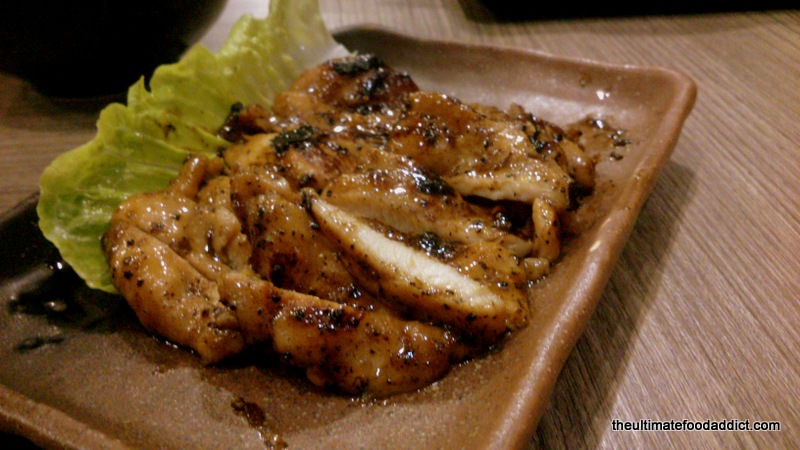 Tsukemen, at long last, indulge in Karashi Tsukemen. This dish consisting of a bowl of big fat chewy noodles, freshly made, and a bowl of spicy pork-tonkotsu based broth gets two thumbs-up from me. Its spiciness is enjoyable and makes you want to have more. The cold al dente noodles dipped into the hot and spicy flavourful broth go well together, a real party to the palate.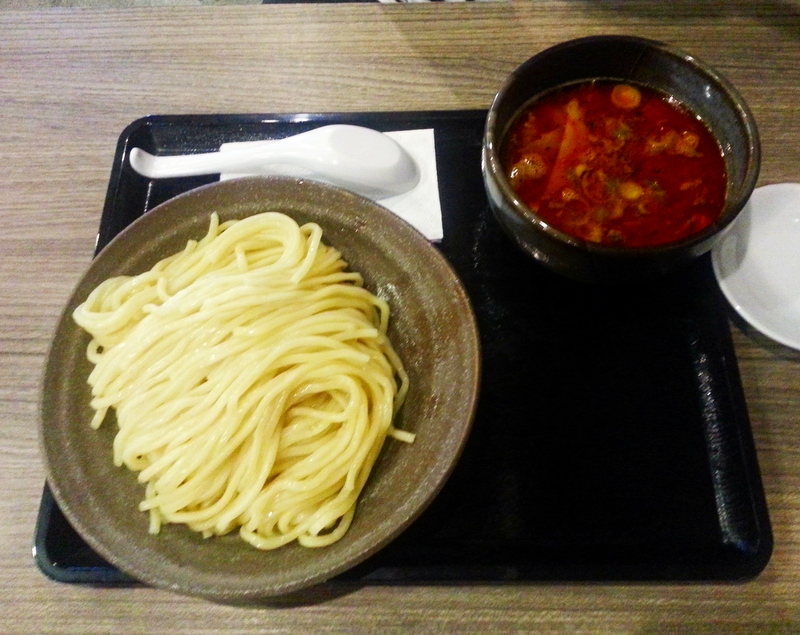 Double Cheese Tsukemen- the noodles are topped with parmesan cheese and served with a bowl of thick, rich cheese sauce and pork tonkotsu dipping sauce with
yuzu
. This dish is obviously made for the ultimate cheese lovers, your noodles with cheese sauce! This is a whole new culinary experience for tsukemen & cheese lovers out there.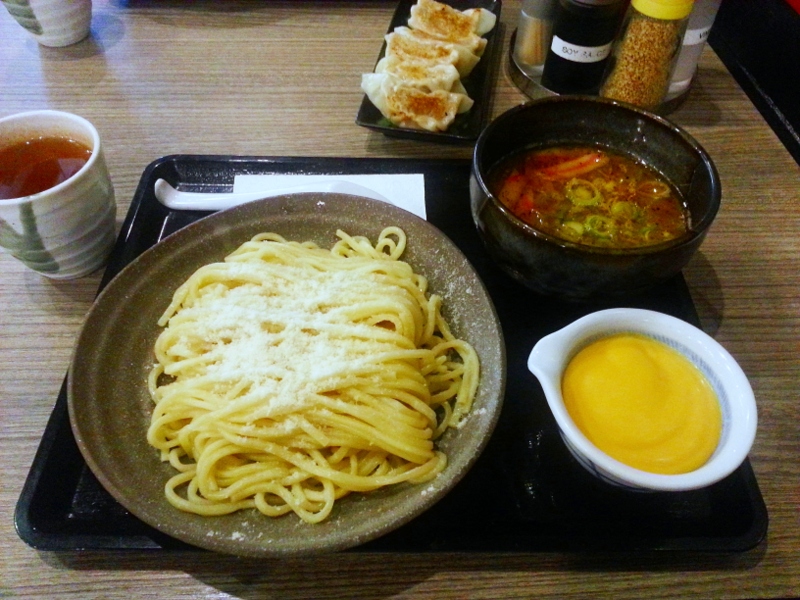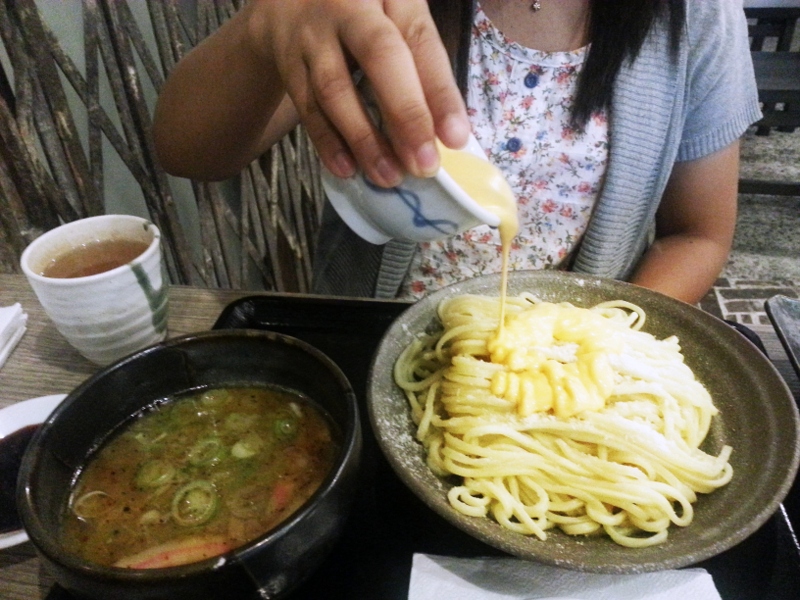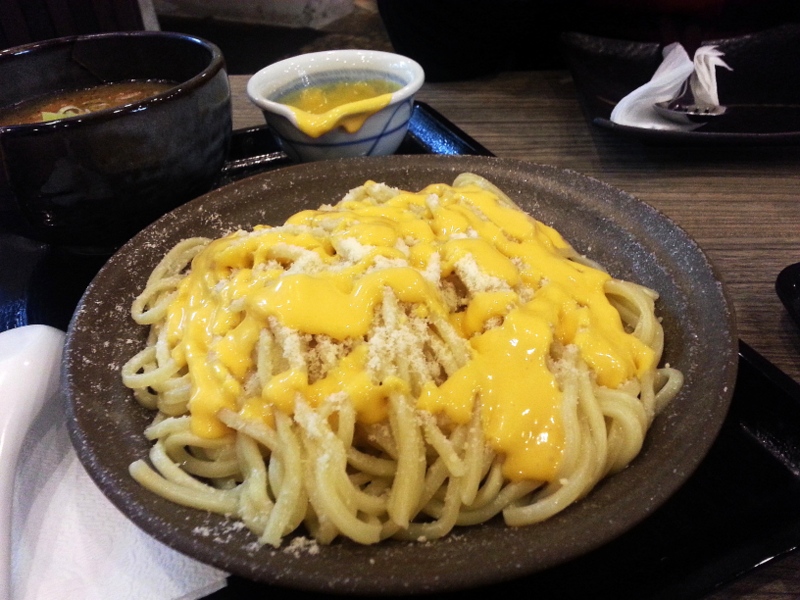 Mitsuyado Sei-men The House of Tsukemen (a franchise from Japan) is definitely a welcome addition to the Philippine food scene. It offers delicious food and diners feel like they are being transported to Japan to share the wonderful Japanese dining experience.
---
MITSUYADO SEI-MEN
The House of Tsukemen
No. 22 Jupiter Street, Brgy. Bel-Air, Makati City, PH
Tel. Nos. (02) 511-1390 (02) 511-1759