6962969664961057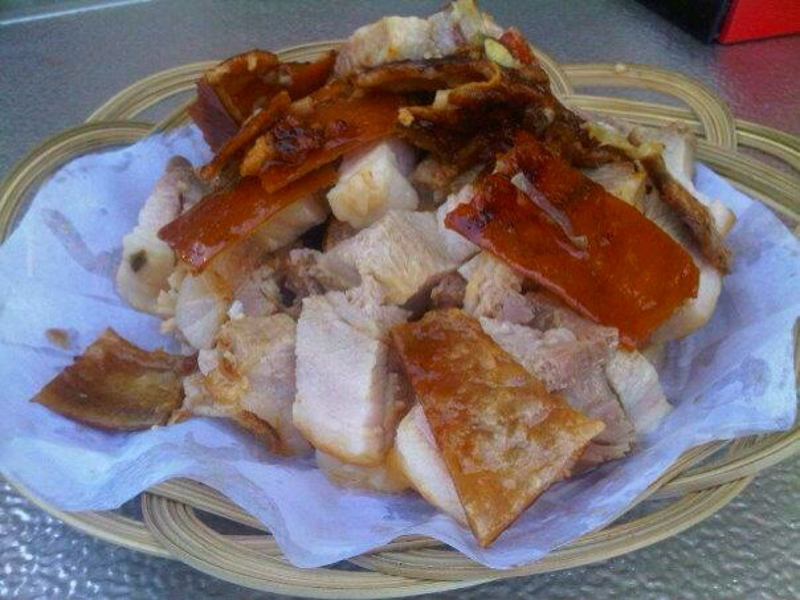 Lechon is an all-time favorite delicacy found in many parts of the Philippines. Cebu City, dubbed as "The Queen City of the South" is the best place to visit for this yummy treat. Lechon Cebu is a full-flavored local specialty that would surely top every foodie's list.
Imagine my delight when I discovered an all-belly lechon roll in Cebu. The belly is known to be the yummiest part of a lechon. Cebu's Original Lechon Belly is a full roll of sinful delight packed with savory herbs and spices roasted slowly over uber hot charcoal sans the bones. If you are looking for a "finger-lickin', lip-smackin" experience then I suggest that you try this one.
The lechon belly sells for around Php 460.00 a kilo. It can also be bought in parts and best eaten with "puso", a fistful of rice wrapped and cooked in coconut leaves.
Cebu's Original Lechon Belly can be found all over Cebu City.

Outlets as of October 2012:
 Parkmall Dine-in (Al Fresco - 3)
 Parkmall Take-out (Al Fresco -1)
 Punta Princesa (Fronting Andok's)
 Waling-Waling St. (Near Chong Hua Medical Arts Bldg)
 Waka-Waka Grill in Lahug
 Kaona Grill in AS Fortuna
 SaveMore Market in E-Mall
 Subangdaku (Along the Overpass)
 SaveMore Market in Maribago

 Disclosure: Nothing to disclose, we paid for our meal.