6962969664961057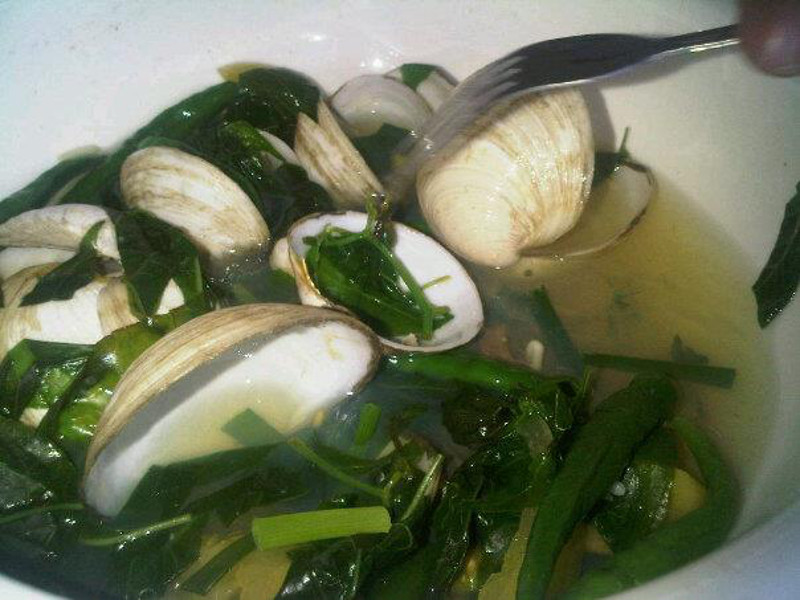 I love seafood and I'm fortunate enough to live in a place where it's in abundance. Davao City offers lots of places that serve yummy seafood. If you're on a lean budget and still want to savor all the goodness of a full seafood meal, you can still indulge yourself in the restaurants along Times Beach. My favorite joint is Dondi & Elizabeth's. Food is great there and served in a large dining area with a spacious parking area to boot just across from the restaurant.
Dondi&Elizabeth is more of a "sutokil" (sugba-towa-kilaw) than a run-of-the-mill restaurant. As a diner that caters to your special needs, it offers a variety of seafood cooked in the way that best suits your palate. You can have it grilled, or made into a soup, or plain raw (kinilaw) with spices.
I always start my meal there with my favorite seashell soup. It is simply a mix of "imbao" shells and green leafy veggies seasoned with salt&pepper. A concoction that's truly savory and refreshing without losing its distinctly Filipino taste.
Now, to the highlight of the meal. Any seafood meal would not be complete without the famous grilled tuna. One is naturally drawn to this healthy dish. While it seems well-done on the outside yet in the inside it remains juicy and tender; thus, making it so tempting. Dipped in toyomansi and eaten with white rice makes for a complete gastronomical experience.
Dondi&Elizabeth opens daily from 11:00am-8:00pm.

Disclosure: Nothing to disclose, we paid for our meals.