6962969664961057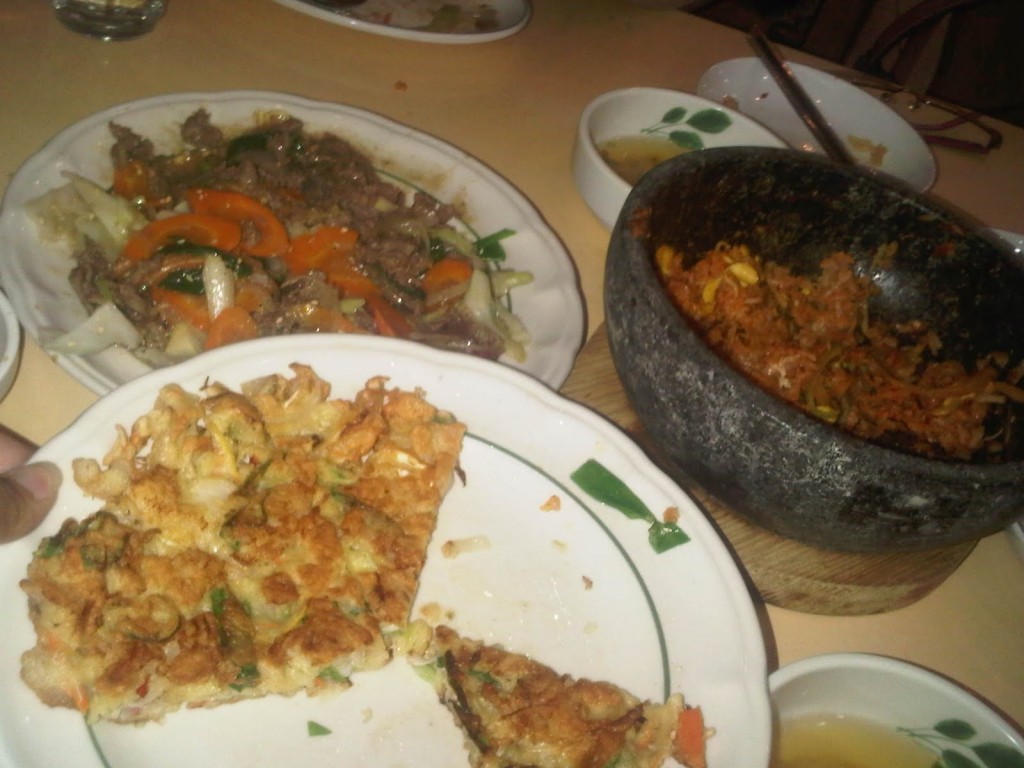 Dolsot Bibimbap, Jap chae and Pajeon are more than enough to fill your hungry tum-tum! I now appreciate Korean food more after I learned what to order. (special thanks to Pinky Tan) 🙂 Trying it out for the first time can be quite intimidating especially if you don't know what you will get. Mom and Dad learned it the hard way but with practice and a little research a Korean food trip is truly worth it.
If you're in Davao you can try KIMCHI SOMANG which is just across Victoria plaza besides Chowking Bajada or you can also try SIGOL BAP SANG Korean Restaurant, this one's across Grand Regal Hotel. The latter also has a Korean grocery store beside it where you can buy yummy Korean ice cream for dessert. Enjoy!
Disclosure: Nothing to disclose, we paid for our meals.