6962969664961057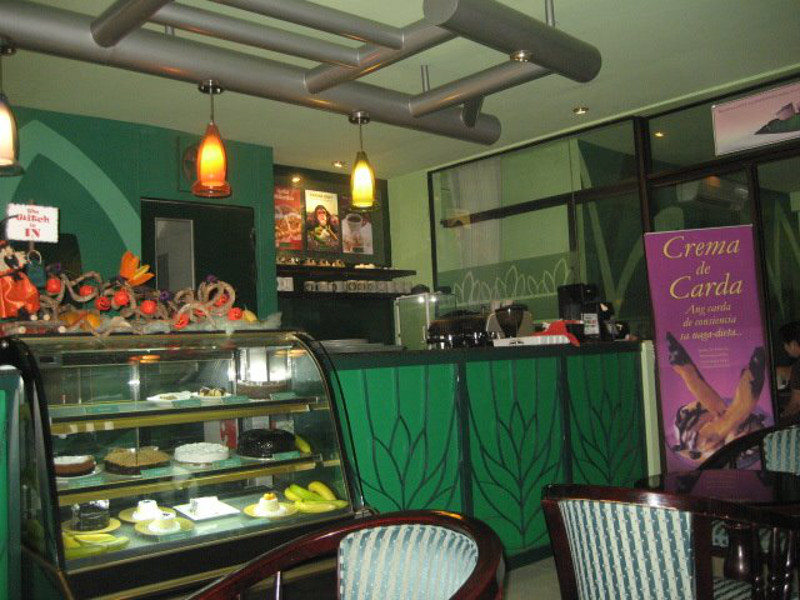 One of my new favorite hang-outs is Kasagingan–a coffee-shop located along Torres street fronting Davao Convention Center. Its name means banana field, indeed a unique and quite a funny name for a coffee shop. My brother told me that when my dad called him one night and asked where he was, he mindlessly answered "Kasagingan," dad was shocked and said "What are you doing in a banana field? and at this hour? My brother explained that it was a coffee shop and my dad replied "Oh, what weird names shops have these days." Hahaha. I found that very funny. Nice one dad, you should go out more often. 😛
It's my second visit to Kasagingan. My friends and I have just finished dinner and we wanted to go somewhere to have coffee and talk the night away. We decided to check this out since they haven't been here yet. As you enter you'll notice that the air-conditioned area is somewhat small but still comfortable and inviting. The key color of the place is green. Walls are painted green and the furniture has touches of green. Funny and interesting promotional posters are all over the place. Read it and you'll surely be entertained. It is also a wi-fi hotspot area and it doesn't charge plugging fees. yahoo! We felt comfortable right away seeing that the place looked fun and not pretentious and that we could easily be ourselves.
Kasagingan offers coffee, cakes, pastries and other beverages and goodies as well. They are popular for their… wanna guess? Yeah you're right. Banana. haha They're well known for giving the popular Filipino saging(banana) meriendas a twist. "Maruyya Supreme" is their banana cue counterpart, "tworon" for turon and a number of other interesting banana names and twists.
I ordered Caffe Americano during my first visit with my friends. The coffee was ok and I drank it black as usual. 🙂 I got curious and tried one of their famous banana concoctions, the "tworon" which is just our usual turon (banana rolls) placed in a plate and drizzled with syrup; you could choose between chocolate and caramel or you could choose both, a different syrup in each turon. I chose the latter. It was just ok not that extraordinary, good thing it had just the right amount of sweetness though.
During my second visit, I ordered hot choco mallows and banana crumble, the hot choco was so cute! it came in a small cup with a sprinkle of chocolate dust on top and several medium-sized mallows on the side of the plate, it was rich but not that thick and it had all that chocolate-y goodness! just the way I like it. Mmmm…
My friend ordered Caffe Latte and oatmeal cookies. According to her the latte was good, it was hot and mildly creamy. The banana crumble was ok though not as good as we expected it would be but the oatmeal cookies were superb, the best that we've had so far. It was not that sweet and it had just the right kick of cinnamon for that needed oomph.
Kasagingan is one of the more affordable coffee shops here in Davao City. We enjoyed our stay and the service was good. We spent almost three hours talking and laughing and just enjoying the night away. I could say that this is one of those few coffee shops where you could actually get the value for your money. We left satisfied and with smiles on our faces. 'Til next time. : )
Kasagingan is on F. Torres street, Davao city.

Disclosure: Nothing to disclose, we paid for our meals.