6962969664961057
I so so love, love and love Mr. Kabab! It reminds me of the fun food trips we had during my college days, nights and dawns with my beloved brods and sisses. Aww… nakakamiss! A whole night of gimmick would indeed not be complete without a meal at this yummy Persian place, be it early pm or even 5am. It is open 24/7, truly a haven for a night person like me.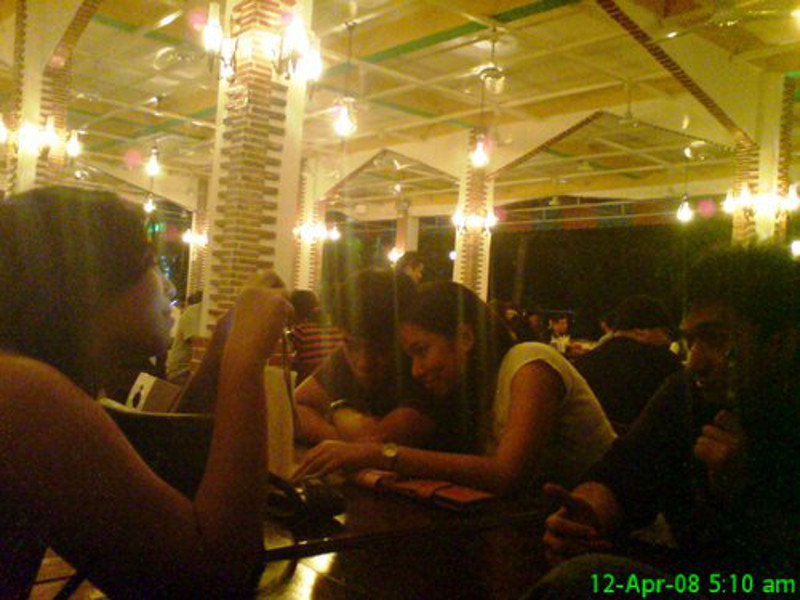 I've been to this Persian heaven countless times already and every visit always leaves me satisfied, happy and of course FULL. 🙂 It is located along Quezon Avenue. The place is spacious with lots of tables and lit with yellow light for a softer and more comfortable feel. It is evident that it is designed for a lot of hungry people with two wants in mind: yummy and affordable food. These people usually come in groups of three or four and sometimes even in groups as big as 10-15 persons. I'll toss in one fun observation, if these people come in during the wee hours of the morning, chances are most of them are really hungry and still dizzy coming from all night partying and flowing booze. Woohoo! Hehe
Mr. Kabab is one of my favorite Persian restaurants. It serves good food. I'll list my food buddies' favorites in here: Sis Jam likes the special chelo kabab(120php), a meal with two pieces of grilled strips of beef with grilled tomato and rice. This is their best seller and yep! it's very delicious and tasty. Bro Allan and Bro James go for the keema with eggplant(80php) plus extra rice with butter(25php) for Bro Allan. 😛 Keema is a yummy ground beef dish that goes well with pita bread or rice. Bro Nemi likes the shawarma rice(80php), the shawarma goodies are placed in a plate and served with rice and Bro Brian likes the shawarma(75php). I'm guessing he likes it so much that I don't have to describe it because I remember one time he wouldn't eat anything else other than the shawarma. Hehe peace bro!:) and as for me I love the Persian burger(70php), a special beef patty rolled into a grilled pita bread with cucumbers and tomatoes. Wait…something's still missing, oh yeah, the sauces! Any Mr. Kabab meal wouldn't be complete without their signature garlic and hot sauces. One warning though: be careful with the hot sauce because it is well… HOT. Try the yogurt shake(35php) too. It's the best way to cool off the heat from all that accidentally poured extra hot sauce. :)There are also other beverages such as the usual sodas and iced tea if you're not in the mood for something dairy. 🙂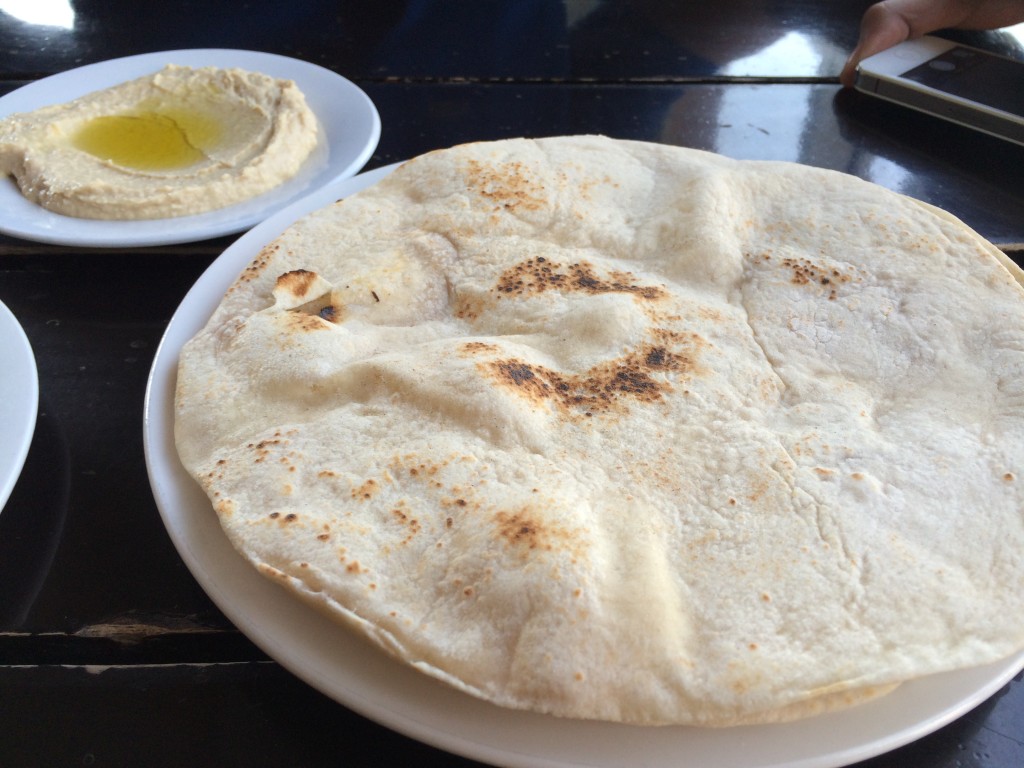 The service is ok though a little bit slow during super jam-packed times but it is bearable and the food is worth the wait. The Mr. Kabab experience is really fun especially if it's shared with friends who are either too hungry to notice the mess on their faces or are still dizzy from all that booze and still don't know where they are or what they are doing. Haha!
Mr. Kabab is located at 95-E Quezon Avenue corner West Avenue, Quezon City with tel. no (02) 3735941.
Disclosure: Nothing to disclose, we paid for our meals.